N33515
Serial #10
Photos by
David Ryhti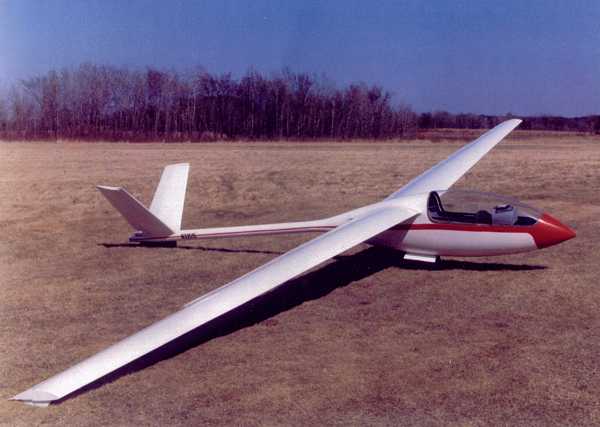 This ship was built by Steve Owen in Dick's shop. David thinks it was flying before Dick's ship!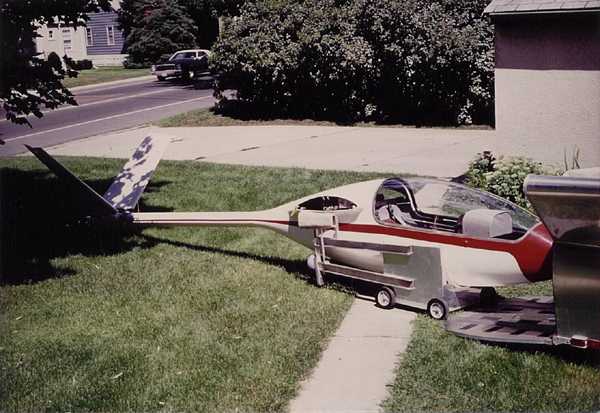 The pads on the dolly will prevent "trailer rash" from the flap torque tube.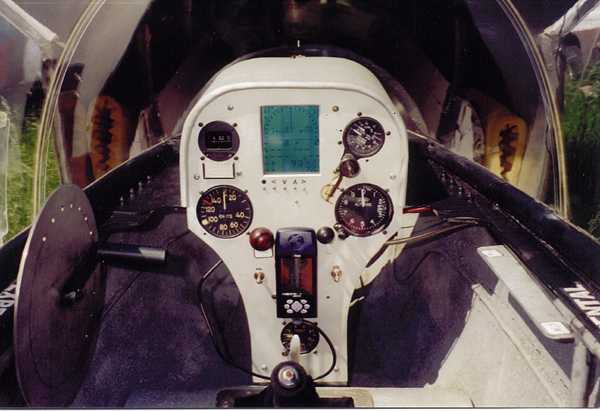 Modern instrument panel consists of a Ball GCI that is mounted behind the panel with a Garmin
E-map tied in for GPS, oxygen regulator, "G" meter, airspeed indicator, compass and altimeter.
The flap handle is a one turn rack and pinion with detents for common flap settings.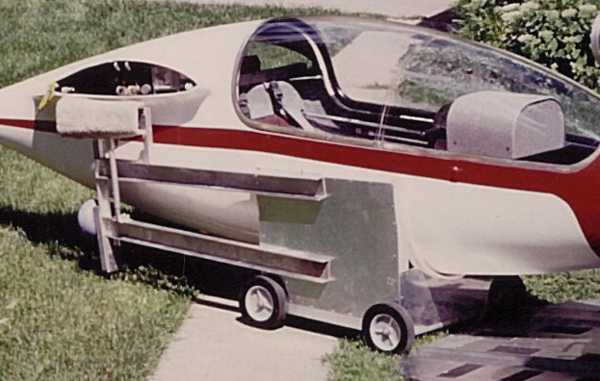 The pads fold up to support the wings roots during assembly.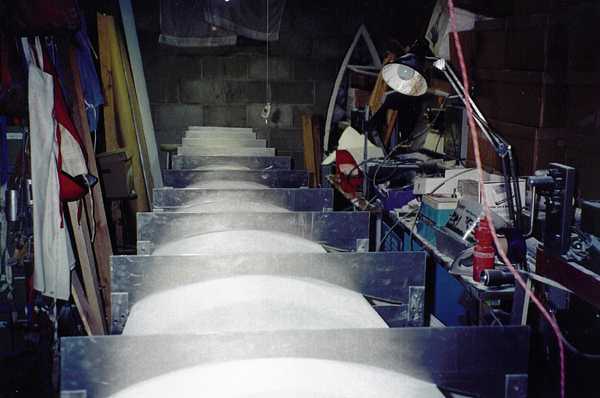 Wing profiling templates.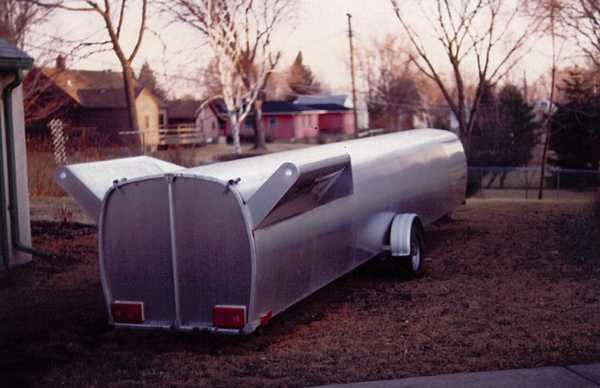 Trailer designed for a sailplane with a fixed "V" tail.