RHJ-8 "Phoenix"
pictures by
John Firth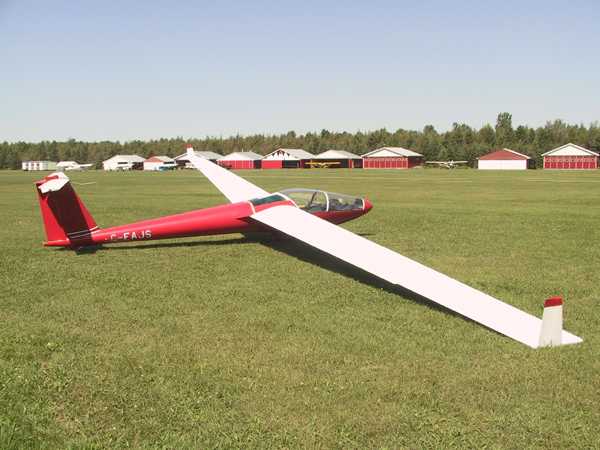 After many modifications John has renamed his RHJ-8 Phoenix.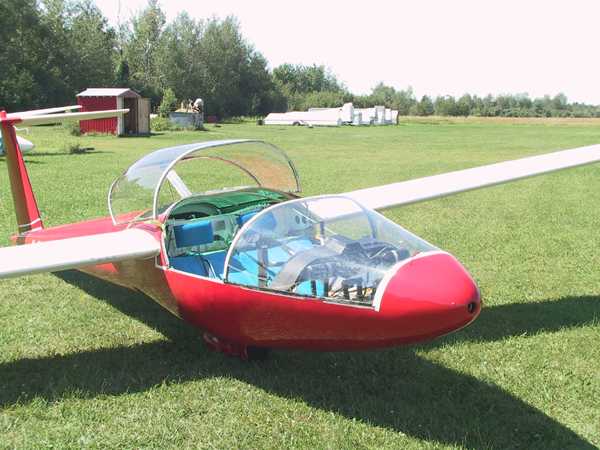 The diversity of John's construction skills includes the construction of the canopy mold, canopy and its' installation.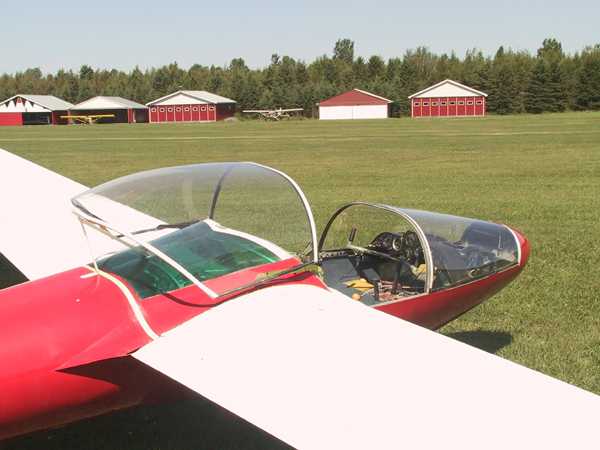 Dick Schreder leaves a memorable legacy to the soaring community: I am proud to have had a tiny part in it, having owned two HP-11s and the RHJ. - John Firth
Note the unique location of the antenna.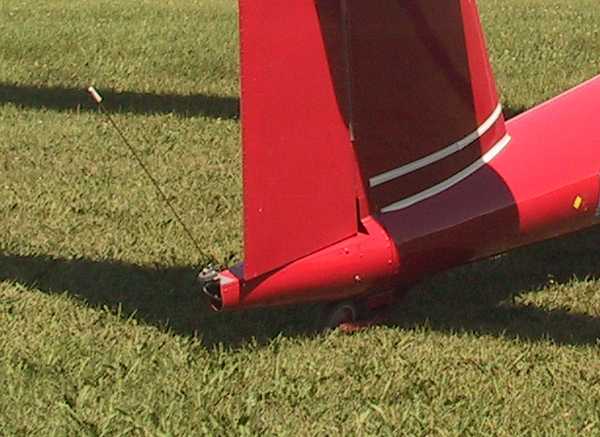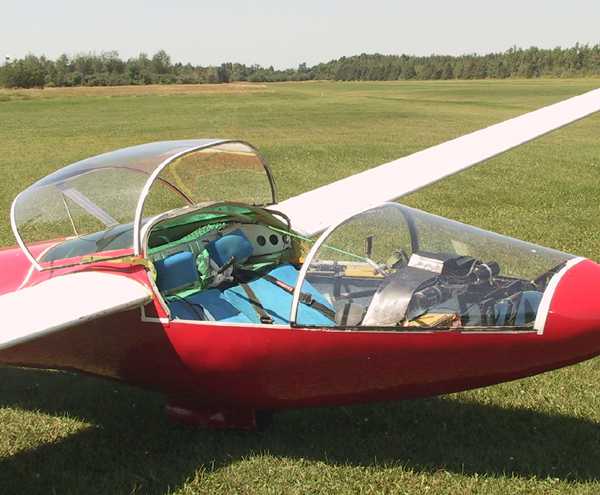 Canopy opening mechanism.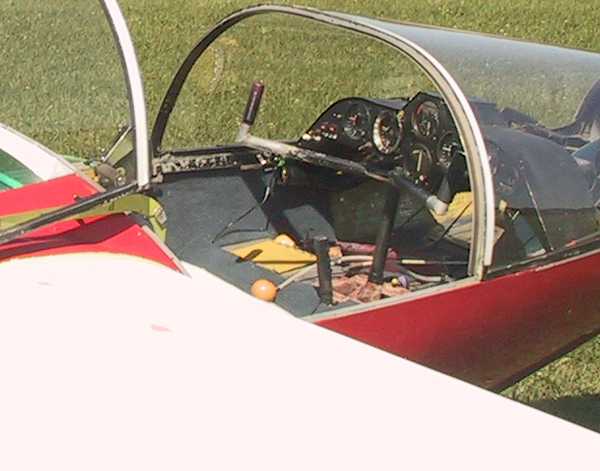 RHJ unique duel control (except for flap) configuration.