N22DJ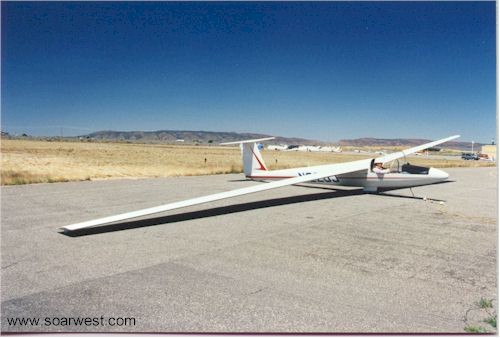 Photo taken by Dale Taylor July 12th, 1998 at Parowan, Utah, during the Soaring and Records camp held there from July 11-20, 1998. For more Utah soaring pictures, check out Dale's page.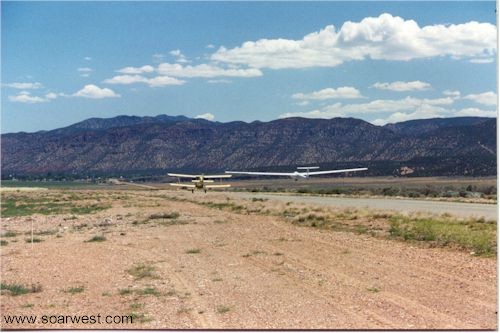 Tony Beck took the following pictures during the MASA Octoberfest in 1985, at Fairfield Pa.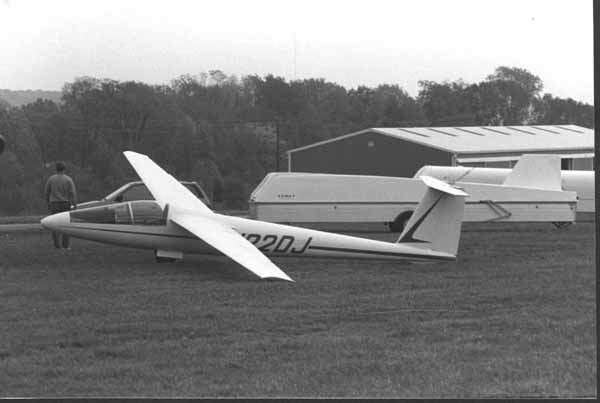 Since his HP-14 was about 80% done at that point, he took some shots of DJ to get ideas for finishing.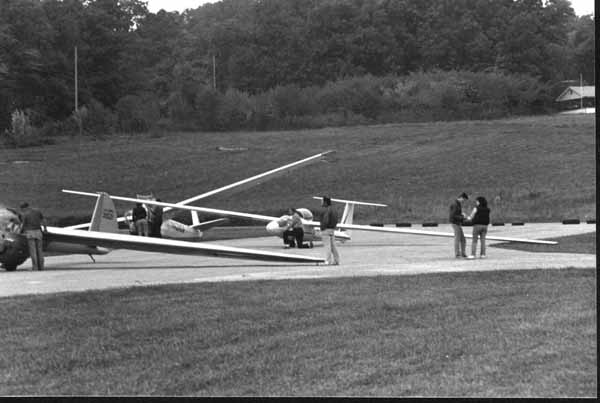 Tony and fellow VSA members had brought up the Pratt-Reid LNE-1 shown in the above photo, and were giving rides. Tony flew the towplane. It was a great meet, but overdeveloped early, so there were no long flights.