N8257
Photos by Wayne Paul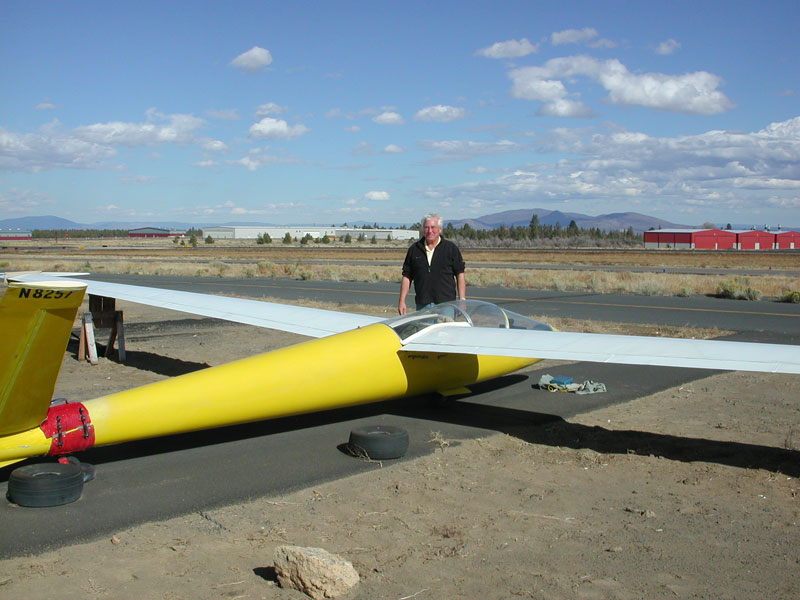 These two pictures were taken in Bend, OR the day Trond purchased this HP-14. The log book recorded a flight time total of 358 hours.
The current instrument configuration consist of the following: Rico Vario, Mitchell Vario, Terra radio with cockpit speaker, new 0-120 mph airspeed indicator, recently serviced altimeter, compass; and, 4.7 inch color screen tactical flight computer (Mio Moov S501) with XCSOAR installed.
This HP-14 has two tow hooks. A nose hook as been added to improve aero-tow handling. The cockpit has been modified to accommodate large pilots. It also has a flap/gear position gear warning system.
I drove part of the way as Trond brought N8257 to Idaho. The trailer tracks very well even when swerving to avoid hitting a deer!!