N14LH
by
Todd Robinson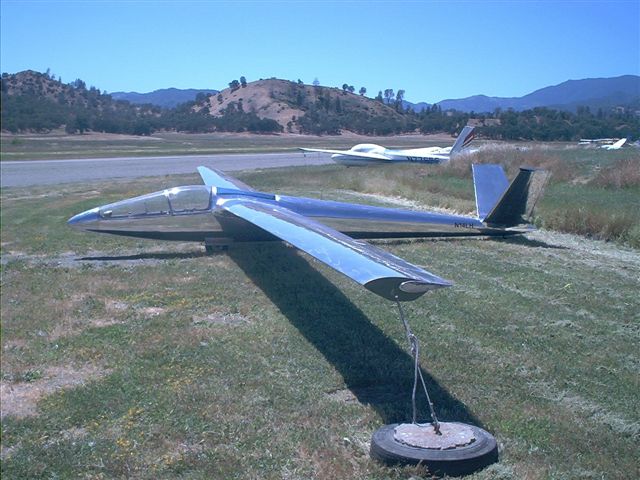 N14LH was built by Rob Fisher & Lloyd Owen in Northern California. The glider had not been flown much and was stored in the trailer for 15 years when I bought it in January of 2004. Records show, it had only 45 hours. After taking a good look at the glider, I couldn't put paint on it. The workmanship is just remarkable. I am a very low airtime pilot and this is my first sailplane. I have had some great flights, my fourth flight was a 70 mile out and return. Then my tenth flight I reached 17,999 in wave. I just live sleep and breath for my HP-14 !!!
My first flight getting words of wisdom from my instructor Jim Indrebo at Crazy Creek gliders.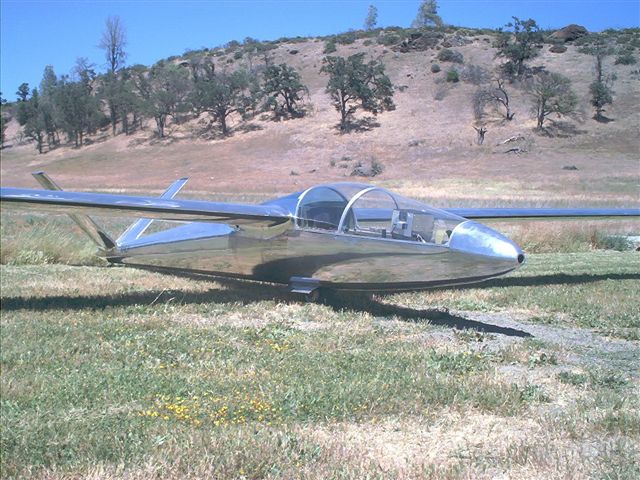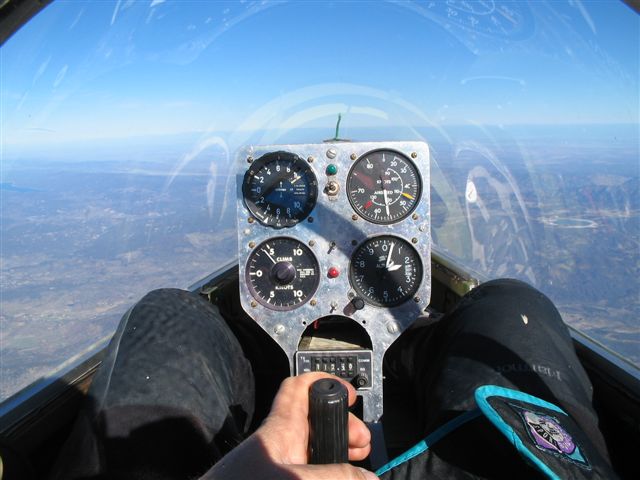 12.000 ft. over Crazy Creek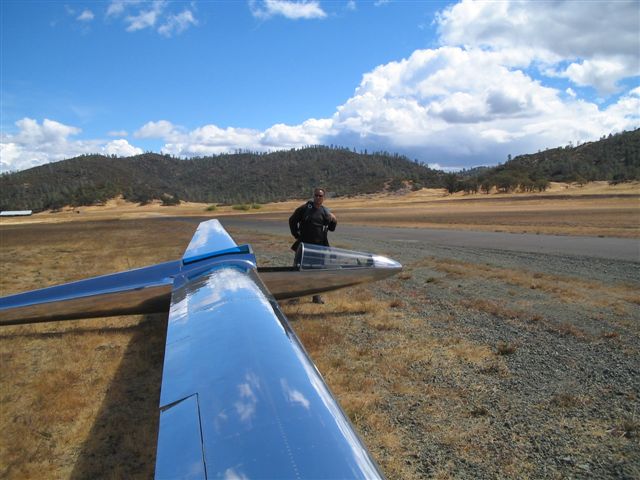 Look at those wings!