HP-14 Hydraulic Flap System
Photos by Mike Thompson
The picture below shows the heart of the hydraulic flap system. The top cylinder actuates the flaps. Directly below it is the pump. Fluid required for the system is stored in the reservoir located on the aft bulkhead. The blue rod connected to the pump attaches to the pump handle located in the cockpit. The pressure relief valve is actuated by forward pressure on the pump handle.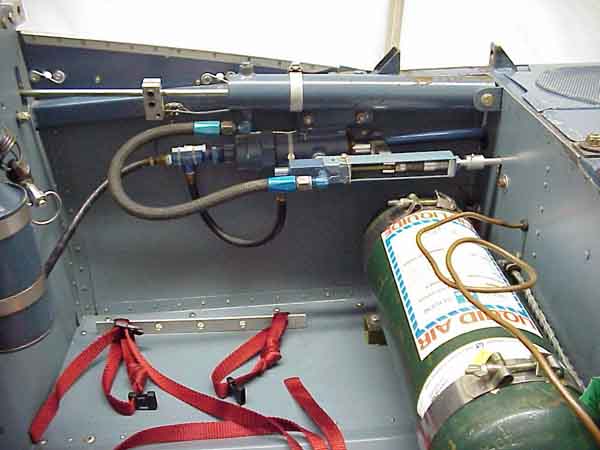 The pump handle (below) is attached to the blue rod. The sliding point indicates flap setting.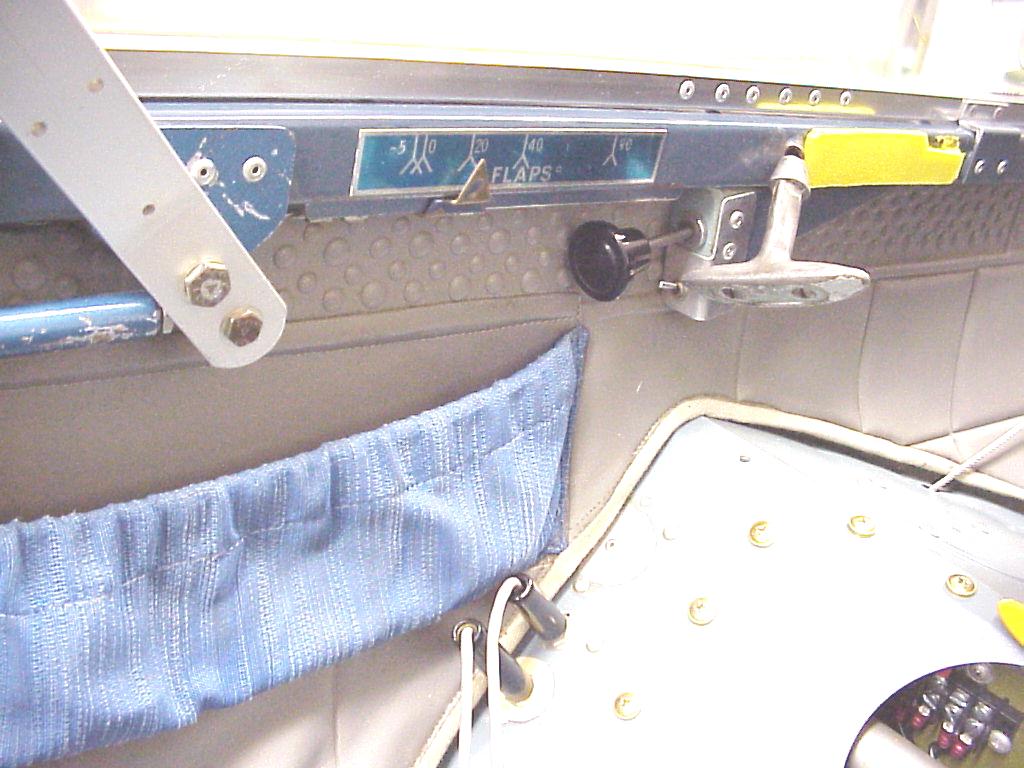 Another view of the reservoir and flap retraction spring.